Nicky Newson BSc (Hons) Ost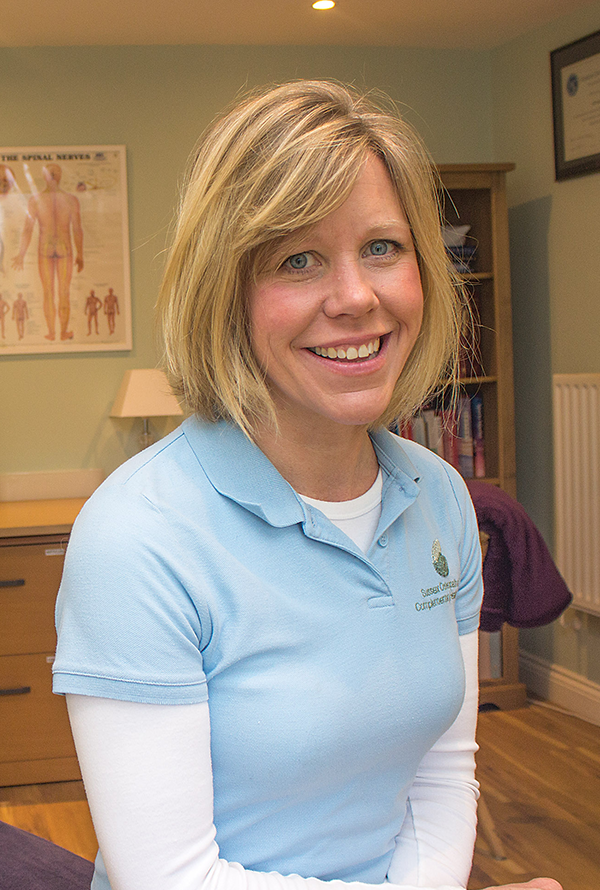 Nicky qualified as a Registered General Nurse in 1994, and worked as a trained nurse for 17 years in Sussex and Kent. After completing a Diploma in Anatomy, Physiology and Massage, where she was taught by an Osteopath, and this made her decision to train as an Osteopath.
Nicky studied at the European School of Osteopathy in Maidstone, from where she graduated with a BSc (Hons) and was awarded "Best Clinician". She then stayed on as a faculty member where she assisted with Osteopathic technique classes and end of year exams.
She regularly attends courses and updates, and also is qualified to do Western Acupuncture/Dry Needling. Although Nicky enjoys treating all ages she particularly enjoys working with the elderly. Nicky is also passionate about treating dogs, which she has increased in her business over the last 2 years. This is carried out on a home visit basis, please see www.canineosteopath.co.uk or contact 07976556946 for any more information. Nicky lives locally with her family and enjoys the outdoor life! .
Sue Baillie MSc Ost DO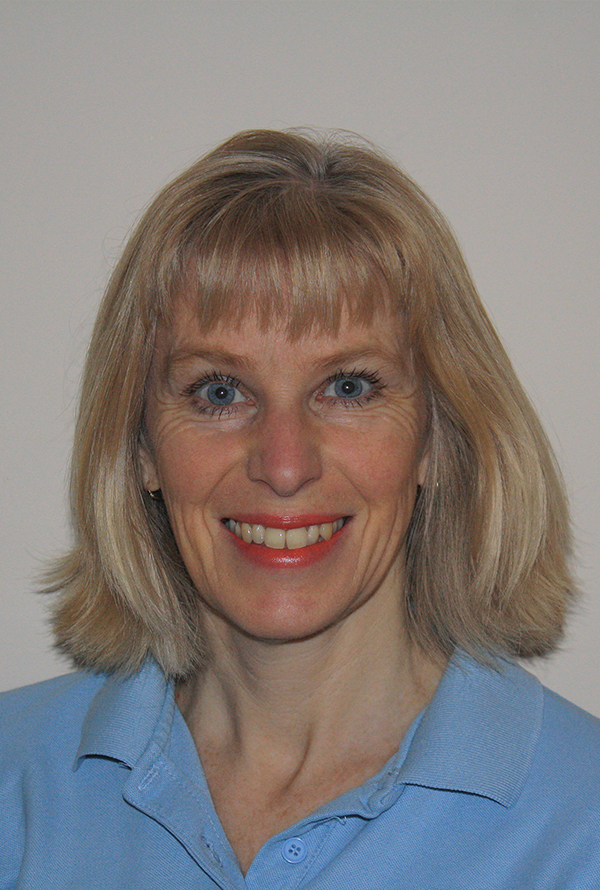 Sue Baillie qualified from the European school of Osteopathy in 1993. Since hen she has worked in London, Kent and Sussex.
Sue has a Masters degree in Osteopathic Sports Care and has a particular interest in sports injuries. Sue belongs to a local research group, regularly reviewing osteopathic and orthodox therapeutic research and best practice, together with being involved in osteopathic research and audits.
Sue is also a member of the University College of Osteopathy's research ethics committee.
Sue lives locally with her husband and two sons. She is a keen runner and cyclist and coaches at Burgess Hill Runners where she also coaches and is a track and field competition official.
Bex Gould
Rebecca trained at London Contemporary dance school then went on to dance professional with companies for 4 years.
She has been practicing pilates since the age of 15 to manage her own scoliosis and then to prevent injury while dancing professionally. She has been a qualified pilates foundation teacher since 2006, she loves working with a wide variety of people in group and 1:1 environment using Pilates equipment and mat work. Rebecca uses Pilates as a stable foundation, along with her many years of dance and movement background to build exercises around individual needs. Allowing you to find your own ideal posture, body awareness, and strength.
Rebecca is also qualified level 4 sports massage therapist and a member of the Sports massage association since 2009. Continually exploring new techniques she has trained in hot stones and fascial release techniques. The massage supports the Pilates work, especially when dealing with someone who has long-standing postural problems, as well as aiding sports performance.
Belle Amatt Nutritionist BA (Hons), BSc Nutritional Medicine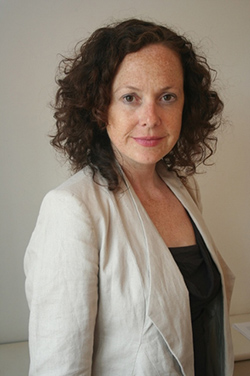 Belle completed a Bachelor degree in Nutritional Medicine at Thames Valley University, has trained as a Nutrition and Motivational coach on child obesity projects and gained experience working with Recovering Eating Disorders Clients in a private clinic. She also lectures in Naturopathic Nutrition at the College of Naturopathic Medicine in London and Brighton.
As a member of The British Association for Applied Nutrition and Nutritional Therapy (BANT), Belle regularly updates her knowledge by attending seminars and conferences in order to keep abreast of the current thinking on nutritional issues. She is also registered with the Complementary and Natural Healthcare Council.
Belle works with a Functional Medicine approach addressing the underlying causes of disease and blending sound nutritional and supplement knowledge with ongoing motivation, empathy and a patient centred focus. Her overall aim is to provide realistic and therapeutic health programmes which focus on the needs of the client.
Click here to visit Belle's website.
Julie Padgham Reflexologist and Medical Herbalist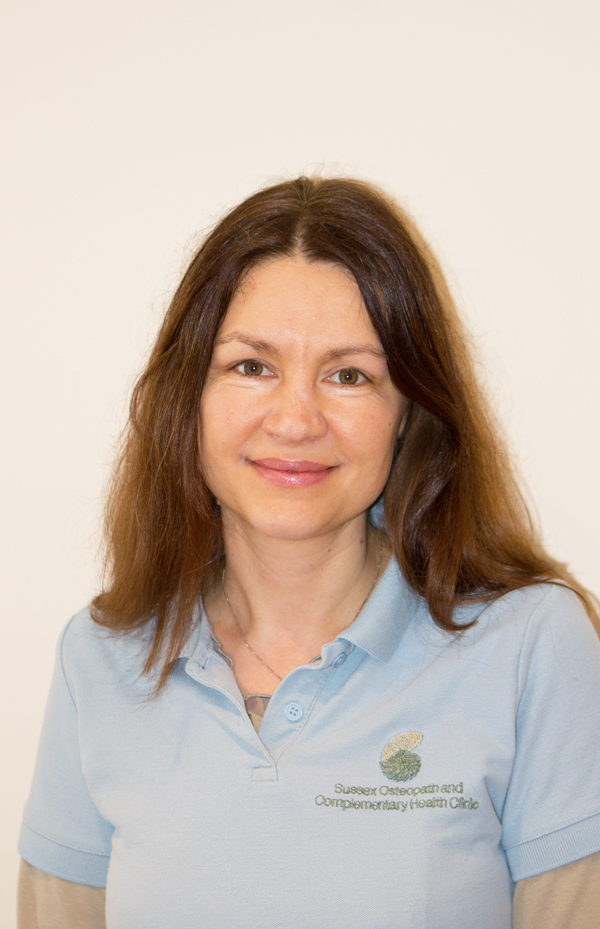 Julie qualified as a reflexologist in 2011 and currently practices from clinics in Lewes & Hurstpierpoint. She has a particular interest in the beneficial effects of reflexology for those suffering from stress, anxiety, and chronic illness. She also has experience in using reflexology to support women through their maternity journey. Her aim is to improve the health of her clients by tailoring all treatments to their own specific needs. For more information about reflexology please contact Julie on 07796 580435 or email: juliepadgham@yahoo.co.uk.
Julie is also a medical herbalist and uses medicinal plants to help with the symptoms of many health problems. In her practice she often combines reflexology with herbal medicine as she finds both therapies complement each other well, enhancing the healing process.
Click here to visit the Highweald Herbalist's website.
Heather Botting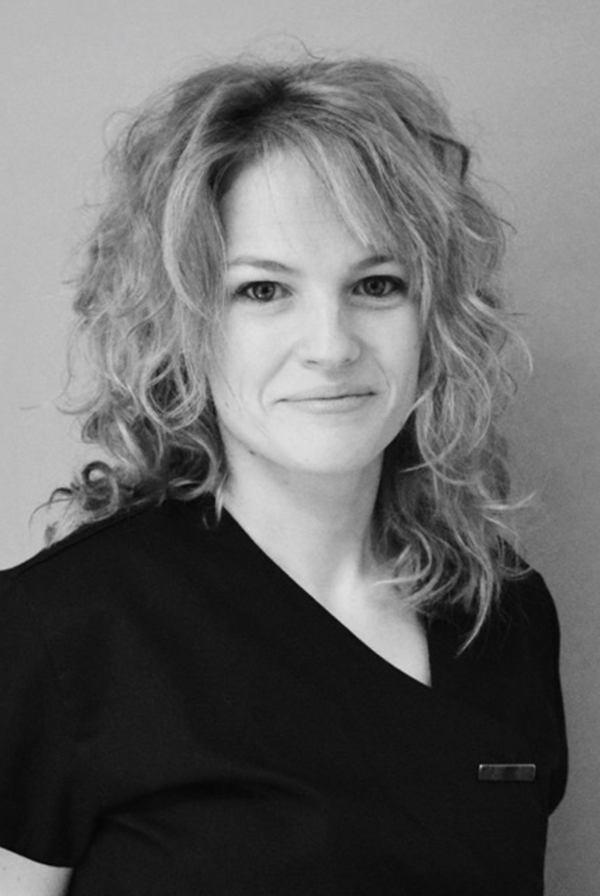 Heather is passionate about helping people improve their lives by using a variety of Holistic Massages. She has almost continuously trained in the past 6 years learning various different holistic massage treatments such as Swedish, Deep Tissue, Sports Massage, Indian Head and Hot Stone Massage. She wanted to offer treatments that have helped her in the past to reduce stress, relax and increase mobility.
Click here to visit Heathers's website.
Katy Pendlebury Pilates Foundation qualified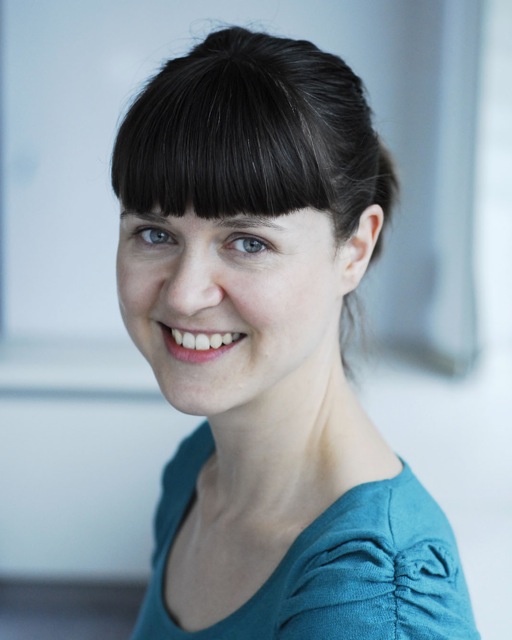 Katy discovered Pilates when she sustained a hip injury whilst training in contemporary dance. As a result of the new body awareness and strength she gained from regular Pilates sessions, Katy was able to return to her dance training with a much fitter and stronger body.
Both Katy's training at Trevor Blount Pilates and her contemporary dance background inform her approach. Katy enjoys the benefits that the Pilates method brings to her clients: working on strength, good biomechanical alignment and flexibility, the Pilates repertoire allows clients to develop freedom of movement and freedom from pain.
Qualifying with the Pilates Foundation in 2009, Katy has been teaching Pilates on the apparatus and in group sessions ever since. Endlessly intrigued by the challenge of communicating the experience of movement from one body to another, Katy enjoys teaching people of all ages and with differing physical goals.
Andrea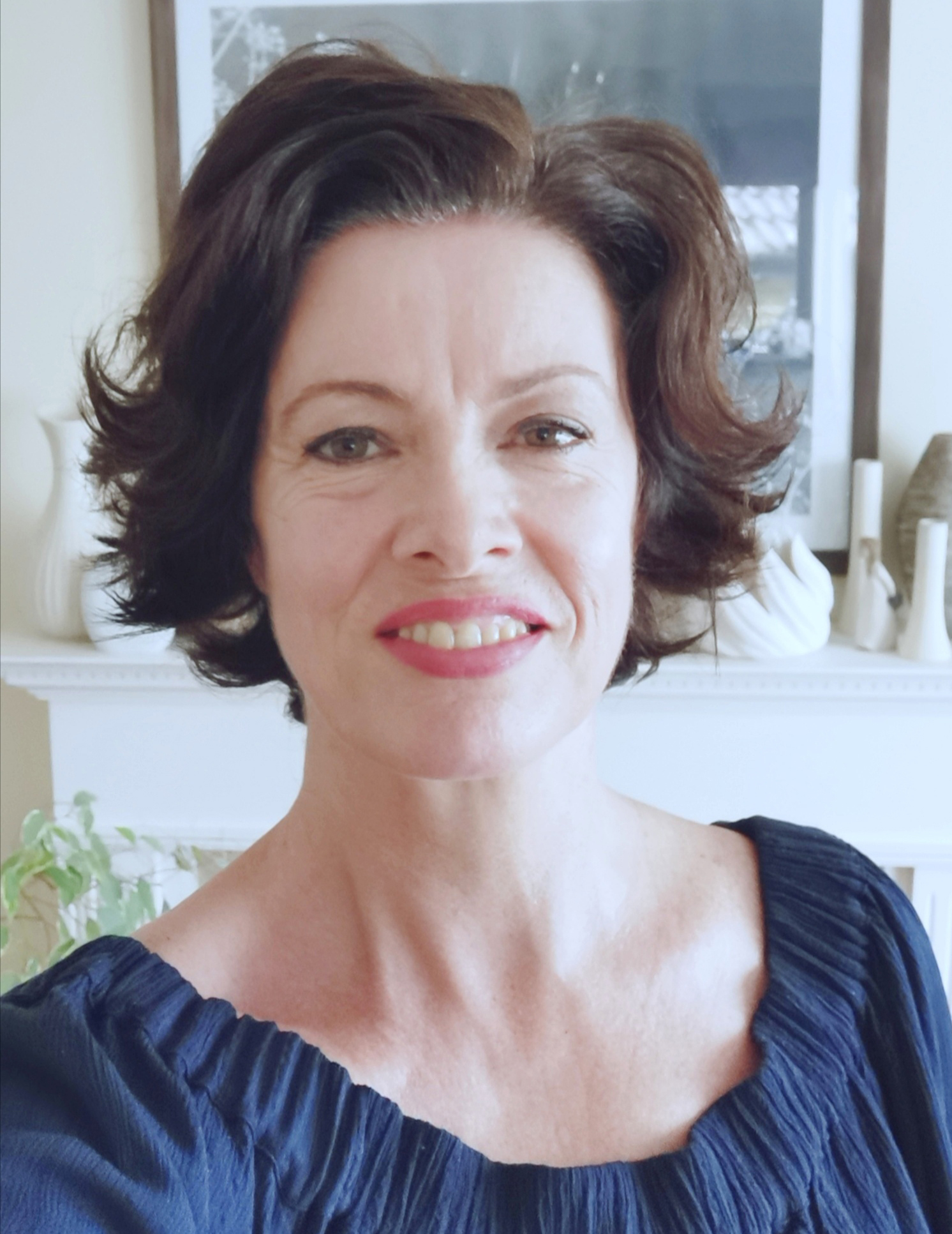 Andrea trained with a leading college called Uncommon Knowledge and obtained a Diploma in Brief Solution Focused Hypnotherapy and Psychotherapy in 2004 and is a member of the General Hypnotherapy Register and General Hypnotherapy Standards Council and keeps her skills up-to-date by continuing with her professional development, and has recently qualified as a Virtual Gastric Band Weight loss program practitioner - which is an exciting addition to her skill set.
The combination of Brief, Solution Focused Therapy and Clinical hypnosis provides a holistic approach to well-being and brings about lasting change. The Human Givens approach to psychotherapy underpins Andrea's training and provides a highly practical, informative and effective framework for emotional health.
Andrea offers practical and forward-looking help to assist in making improvements to emotional well-being in as short of a time frame as is possible. The therapy that she practices is not long and drawn-out and will not continue for months and months.
Andrea is passionate about enabling her clients to move forwards and, along with providing very practical advice, she teaches powerful and proven techniques that can be used to improve the way you are feeling. She helps her clients identify new useful skills or to recognise existing skills that may have forgotten and helps them to utilise these skills so that they can help themselves to feel happier and, more importantly, make progress in their emotional well-being.
Andrea is a mum of 2 teenagers (one of whom is dyslexic) and so she can relate to the many challenges that are faced by our young people. In her down time Andrea enjoy cooking, walks with the dog, but her most favourite thing is making things out of clay!
Andrea's sessions are informal and relaxed and works with children, teens and adults. She is able of offer help covering a wide range of issues – from managing anxiety and panic attacks, stress management, lifting depression, building confidence, preparing for childbirth, lifting fears/phobias, reducing trauma (PTSD), weight issues and more – for the full list of treatment areas please visit https://www.andreaaro.co.uk/treatable-conditions.
Karen Macmillan, Counsellor, MBACP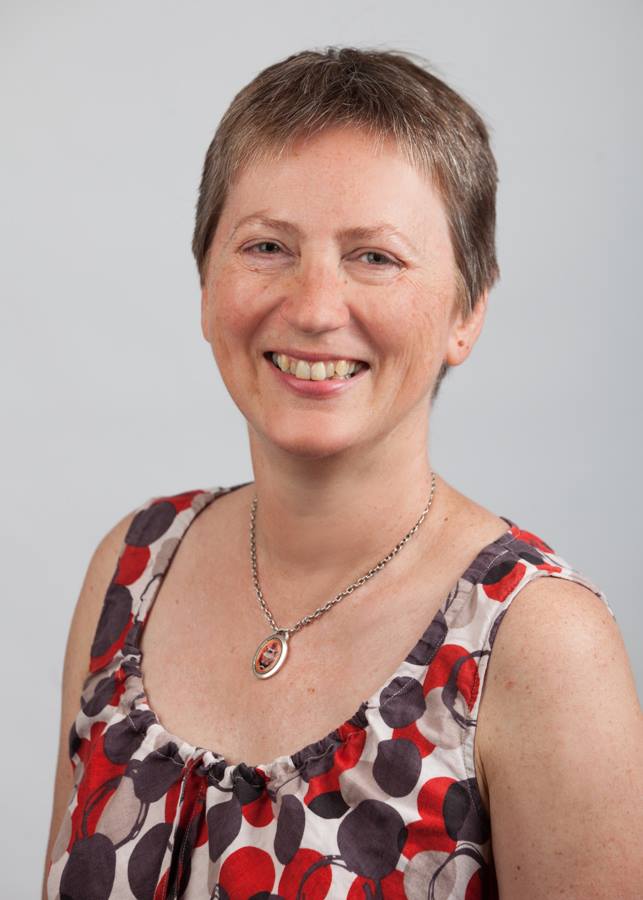 I counsel adults and young people around a wide range of issues. These include: anxiety, family & relationship issues, depression, low self-esteem and addiction. My core training is in Transactional Analysis counselling and psychotherapy; I have additional training and experience in working with substance misuse, young people and boarding school survivors. I have worked as a drug and alcohol counsellor and as a college counsellor. My style is gentle, empathic and holding. I offer short and long term counselling.
To arrange a free initial session contact me at freshairbtn@gmail.com or on 01273-278131.
Julie McDonald - Receptionist/Administrator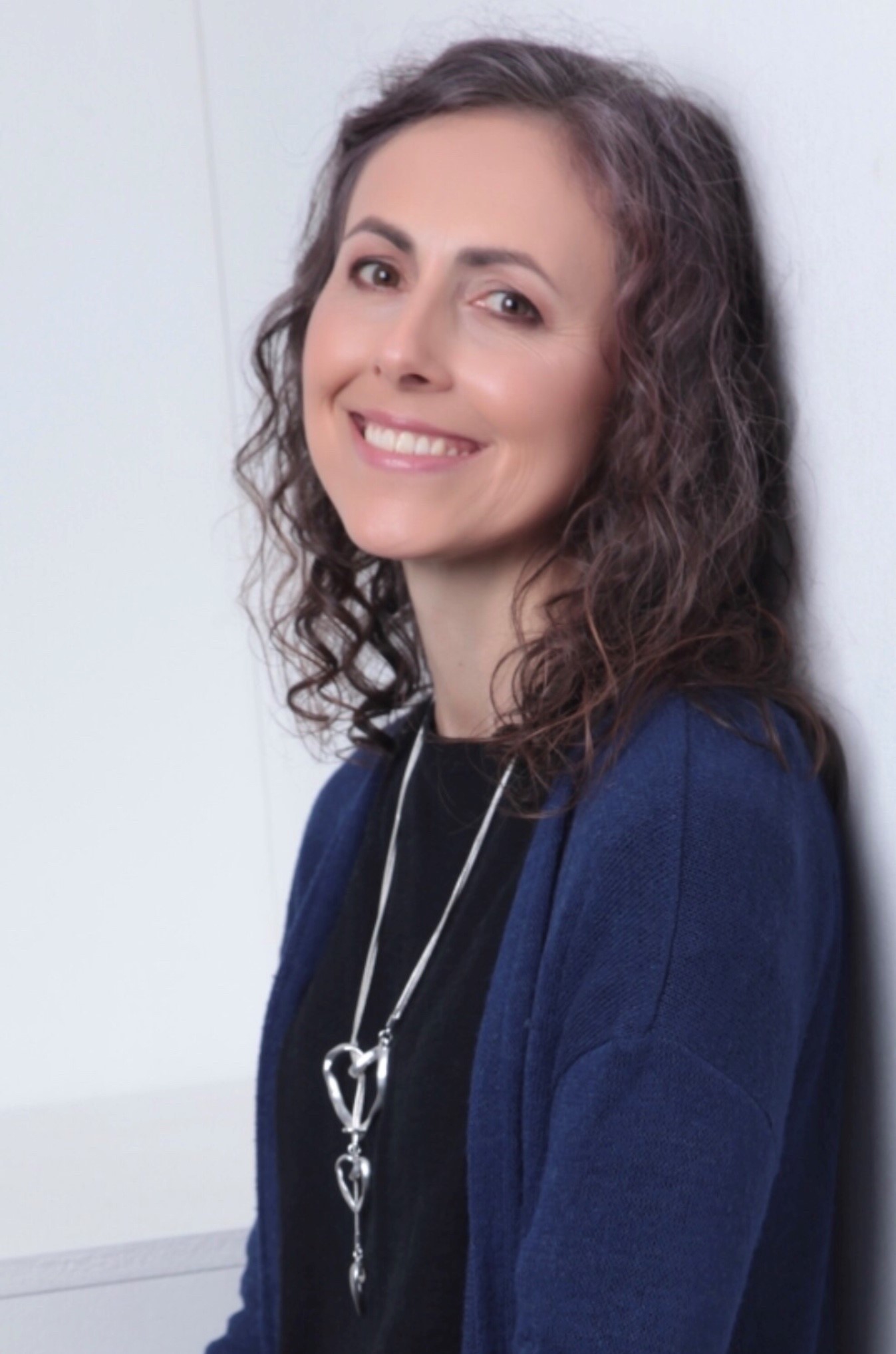 I joined Sussex Osteopath and Complementary Health Clinic in October 2018 to work on Thursdays and Fridays in reception and administration. I have always been very interested in complementary medicine and nutrition, so it feels great to be working in this environment. In my spare time I work as an artist painting murals and dog portraits in acrylics (www.atouchofmagicmurals.co.uk & www.cuckoocreations.co.uk ). I also enjoy walking in nature, yoga, reading, writing poetry and needlework.
Catherine Hanicotte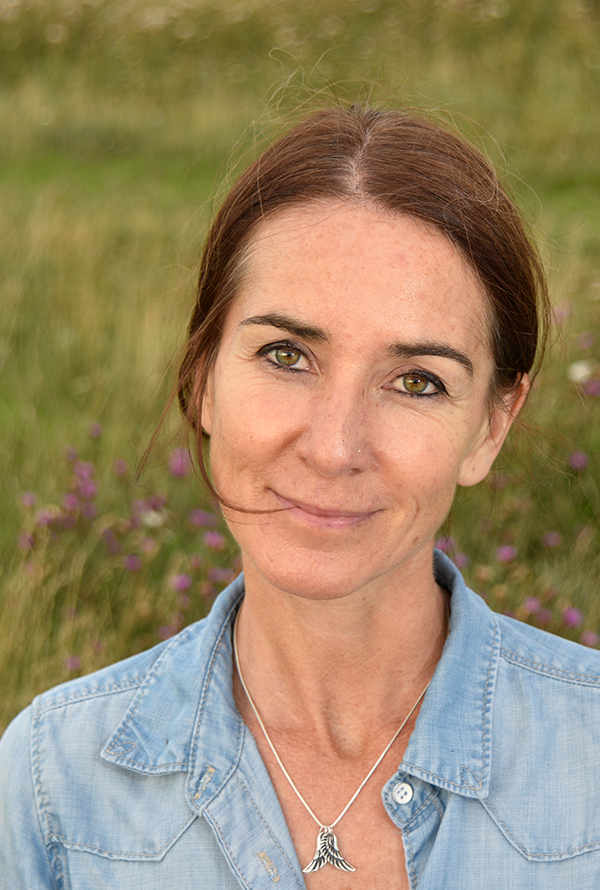 I am a fully qualified Ayurvedic Massage Therapist from the Ayurveda Institute UK and a member of the CMA (Complementary Medical Association).
I am also a certified yoga instructor from the International Sivananda Yoga Vedanta Centre.
I was first introduced to Ayurveda a few years ago during my yoga practice, which started my passion for this Indian science. I have since attended the college of Ayurveda in London. Part of my college training, I spent a month in Coimbatore Ayurvedic hospital where I witnessed first hand the healing power of Ayurveda. My studies were interrupted by the arrival of my beautiful daughter, but I have always followed the Ayurvedic way of life.
In 2016 my journey took me down to the path of Ayurveda again, I have recommenced my studies at the Ayurveda Institute and I have now passed the Ayurvedic Massage Diploma, and Ayurvedic Lifestyle and Nutrition Diploma with distinction. I personally believe that one can heal themselves by following the right diet and lifestyle, by using therapies like massage to help restore the body health. I hope to support and help my clients toward their journey to their inner balance.
Working as a partnership with her clients her aim is to get you back enjoying the activities you love.
Tel: 07870 631 864, Email: cat.hanicotte@yahoo.fr
Click here to visit Catherines website.
Emily Gajewski
Emily is a hypnotherapist and psychotherapist with 20 years of experience in the mental well being sector. She worked in the NHS as a Senior Occupational Therapist for 12 years, latterly managing teams and running training courses.
She offers one to one sessions of practical, solution focused therapy and counselling which aims to be as brief as possible, usually around 4 to 6 sessions. She uses a wide range of evidence based techniques including CBT, hypnotherapy and other practical strategies to enable clients to make the life changes they have always wanted to.
Emily also offers bespoke hypnobirthing courses. Please contact her directly for an informal chat or to book a session.
Salena Stokes Myers - BSc Hons Lic Ac MBAcC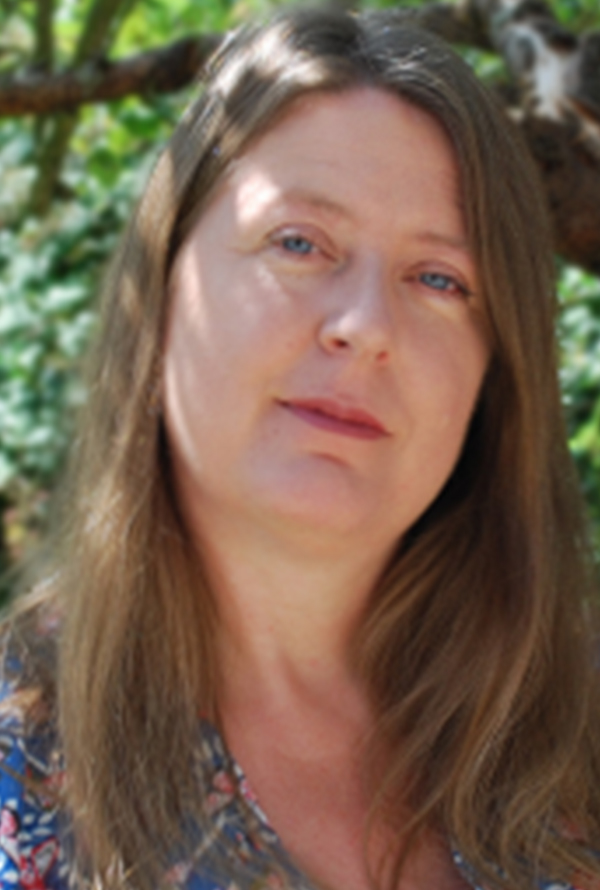 Salena is an experienced acupuncturist and member of the British Acupuncture Council. She trained at the International College of Oriental Medicine completing a four year BSc Honours degree in acupuncture. She became fascinated by acupuncture many years ago after experiencing its powerful positive effects on her own health. Salena is able to combine her skill as an acupuncturist with massage and reiki to create a unique treatment for each person.
Alison Prangnell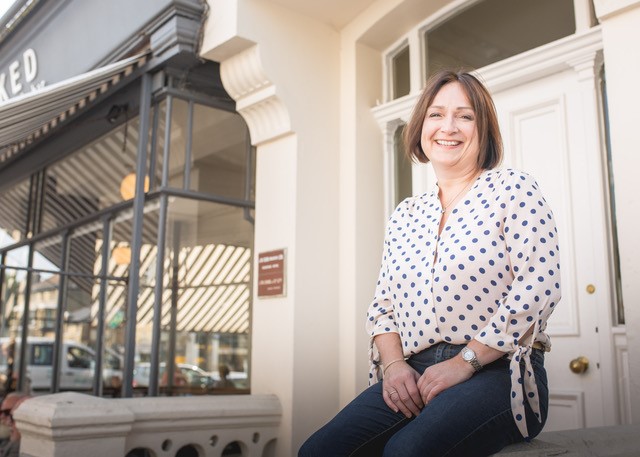 Alison is a Master NLP Practitioner and Clinical Hypnotherapist and Strategic Intervention Coach, trained by Tony Robbin's Robbins-Madanes Training coaching company. Her key interests are mindset in relation to stress, anxiety, weight, sleep and other health issues such as women's hormones and stopping smoking. Whatever you feel is limiting you from stress to anger, not understanding why you can't get the life change you want, to confidence and leaving emotional trauma behind. Alison can help. She provides initial free 'discovery sessions' over the phone and works from Sussex Osteopath's for face-to-face appointments. wwww.anderidacoaching.co.uk